Dog Training
The Pet Athletic Club dog training experience is unlike any other in the country. We have certified dog trainers, certified decoys, and champion dogs.
Starting the dog training process at the PAC is easy. Look through our site, review our program options and learn about our trainers. Then just give us a call and schedule a FREE Training Consultation. We are conveniently located in downtown Cincinnati and close to Northern Kentucky.
We offer puppy education, basic on-leash obedience training, off-leash obedience training, behavior modification for separation anxiety, aggression, barking, chewing, jumping, nipping, escaping, digging, destructive behavior and more. We offer other specialty dog training including personal protection dog training, service dog training, therapy dog training, and Police K-9 Training.
If you don't see something that meets your needs please give us a call and we will develop a custom dog training program for you and your dog.
Call us for a free training consultation hosted Monday through Friday.
Separation anxiety, leash reactivity, aggression, nipping, chewing, barking, digging, jumping, escaping, destructive behavior, and much more. We also offer specialty dog training including personal protection dog training, sport dog training service dog training, therapy dog training, and Police K-9 Training.
Next Step:
Click Here to Learn More About Obedience Programs
Or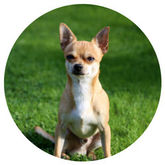 Puppy Training
Enrolling in pup courses prior to three months of age can be an excellent ways of boosting training, enhancing the human-animal bond, as well as mingling young puppies in an atmosphere where risk of illness can be lessened. As a whole, puppies can start puppy socialization classes as early as 7-8 weeks old. Young puppy socialization courses offer a secure and well organized methods of mingling young puppies and faster enhance their responsiveness to requests. Early and appropriate puppy socializing and also programs of favorable pet training can go a long way to preventing habits troubles as well as improving bonding between human beings as well as dogs. While the very first 3 months is one of the most essential puppy socialization period in a pup's life, proprietors of young puppies that have actually passed this landmark are highly motivated to remain to socialize their pups to as many individuals, pets, and also locations as practical.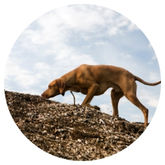 K9 Nose Work Training
K9 Nosework is an task that enables your canine to use their natural need to hunt. It utilizes a dog's distinct ability to discover the scent and establish the source. In training, dogs discover to locate one of 3 scents just about anywhere you can conceal it. Over the course of the training, the canines begin to connect that odor pays. And practice makes perfect. After lots of rounds of these extremely enjoyable video games, you'll ultimately move past boxes or containers and get to more difficult barriers.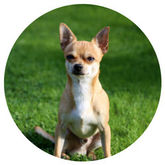 House Breaking & Potty Training
House training your pup has to do with uniformity, perseverance, as well as favorable support. The goal is to infuse excellent practices and also build a loving bond with your pet dog.
Experts suggest that you begin residence training your puppy when they are between 12 weeks and 16 weeks old. At that point, they have adequate control of their bladder as well as bowel movements to discover to hold it. With Pet Athletic Club's expertise, we provide you the devices and methods to ideal residence train your new furever friend.

Behavior Modification
Here at Pet Athletic Club, we concentrate on pet behavior modification. Pet dog behavior modification is where we transform existing dog behavior. This consists of yet is not limited to training in or changing leash etiquette, chewing, dog source safeguarding, barking, splitting up anxiety, leash lunging, chain hostility, dog-on-dog aggression, as well as pet dog to human hostility.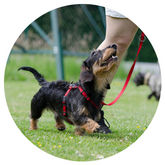 Beginner Training
Beginner training for pets is necessary. Pet dogs intend to please, so with these beginner techniques and strategies, they will supply your pet's possibilities to make you pleased. Our programs start with the traditional sit, stay and come. However as your dog advancements, we provide a lot more tough requests that are offered in our various other training courses! These are designed to maintain your pet dog involved and on their toes.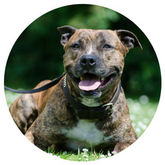 Aggression Training
We train to deal with hostility and also other harmful actions such as territory aggression, are afraid hostility, food securing and begging, whining, weeping, and also submissing urination. We ensure your dog remains in a secure setting to make them really feel comfortable while learning their new abilities.

Come visit our professional dog training facility in Cincinnati, OH for all of your dog training, dog boarding, & dog daycare needs!