SOME DOGS FETCH, THIS DOG DELIVERS.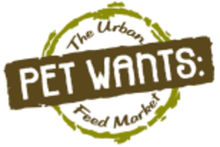 Pet Athletic Club is proud to carry Pet Wants in Cincinnati, Ohio. In 2010, Michele Hobbs and Amanda Broughton noticed some serious skin and coat issues with their trio of beloved pets. ""As pet parents,"" Michele realized, ""we cherish our four-legged companions as members of our family."" But, after many frustrating trips to the veterinarian's office and several thousand dollars spent with no improvement, they began to research causes and solutions for themselves.
Come visit our professional dog training facility in Cincinnati, OH for all of your dog training, dog boarding, & dog daycare needs!